5 Reasons Why Handheld GPS is Important For Kayak Fishing
Kayaking is one of the most extreme activities out there making it also one of the riskiest for a number of reasons. Kayaking involves exploring new waters meaning that getting lost is easy. It is important then that you ensure that you get your bearings right, right from the beginning.
There are quite a number of devices that one can use to get directions wherever you go in the market. Choosing the right one is crucial. A handful of reviews about the best handheld GPS for fishing are available today which also makes the process of selection much easier.
Here are 5 reasons why handheld gps is important for kayak fishing.
Ruggedness
Handheld GPS devices are designed for a tough terrain both in its design and features. The fact that kayaking is an extreme venture makes it a necessity to have tools that are tough. The handheld device is not only tough but water-proof keeping it in a working condition no matter the situation.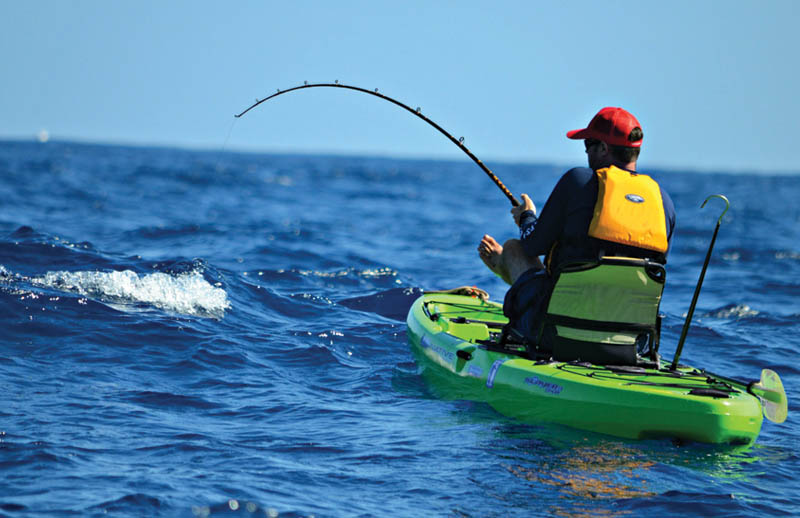 The covering is coupled with non-slip features making it ideal for the water where many other devices would prove to be slippery. This doesn't however mean that the design work is dull. It still comes with an interesting design ensuring that the device complements the rest of your fishing accessories.
Long life battery
The handheld GPS device is also fitted with a long lasting battery which is more than needful. Kayaking will easily take hours in the open or wild waters. These GPS devices come with batteries lasting up to 16 hours which is way more than half a day.
This allows you to fish and ride the turbulence for as long as you can without the fear of getting lost in the long run.
Extra features
The handheld GPS devices come with more than locational features making them an ideal accessory for you fishing tours. Some also allow you to upload more features depending on what you feel you need while kayaking including images, maps, a compass and distance measuring abilities. These coupled with the GPS features make the tool a crucial part of any fishing especially if you know that you will end up in new territory.
Ease of handling
The handheld GPS devices are also designed with friendly user interfaces for the purpose of use even under pressure. Complicated devices are never ideal in pressure prone areas which makes these simplistic devices ideal. They are designed in such a way that makes all features easily accessible even for the layman.
Great coverage
The fact of the matter is that nothing beats these GPS devices. They are designed for the sole purpose of lasting long as well as providing locational support. Their design is majored on a powerful signal so as to ensure that you are well covered no matter how far or deep you go into covered areas. Most rivers will wind under rocks, through thickets and into hostile territory when it comes to signals making it impossible for some devices to get a signal. The handheld GPS devices top most devices in the market when it comes to a reliable reception.
It is wise that you make a good choice of GPS devices before setting out on fishing trips. Kayaking is like no other fishing experience which means that the tools used will also need to be able to handle the extremes. Phones and
Share this post: on Twitter on Facebook on Google+
Related Articles
Read more from Featured
Multimag Comments
We love comments